Once the turbulence was over, it was time for BRGM to reorganise. In the 1990s, mining and engineering activities were assigned to subsidiaries to enable the organisation to focus on its two missions of public service and scientific research.
1990 was a year of stabilisation and above all of hope for BRGM, which had just emerged from a period of successive crises. Records show that more than 80 people were hired and the organisation turned a profit the following year. In 1991, engineering services flourished and accounted for more than half of BRGM's total activity for the first time. On the other hand, the mixed situation in the mining sector heralded further difficulties.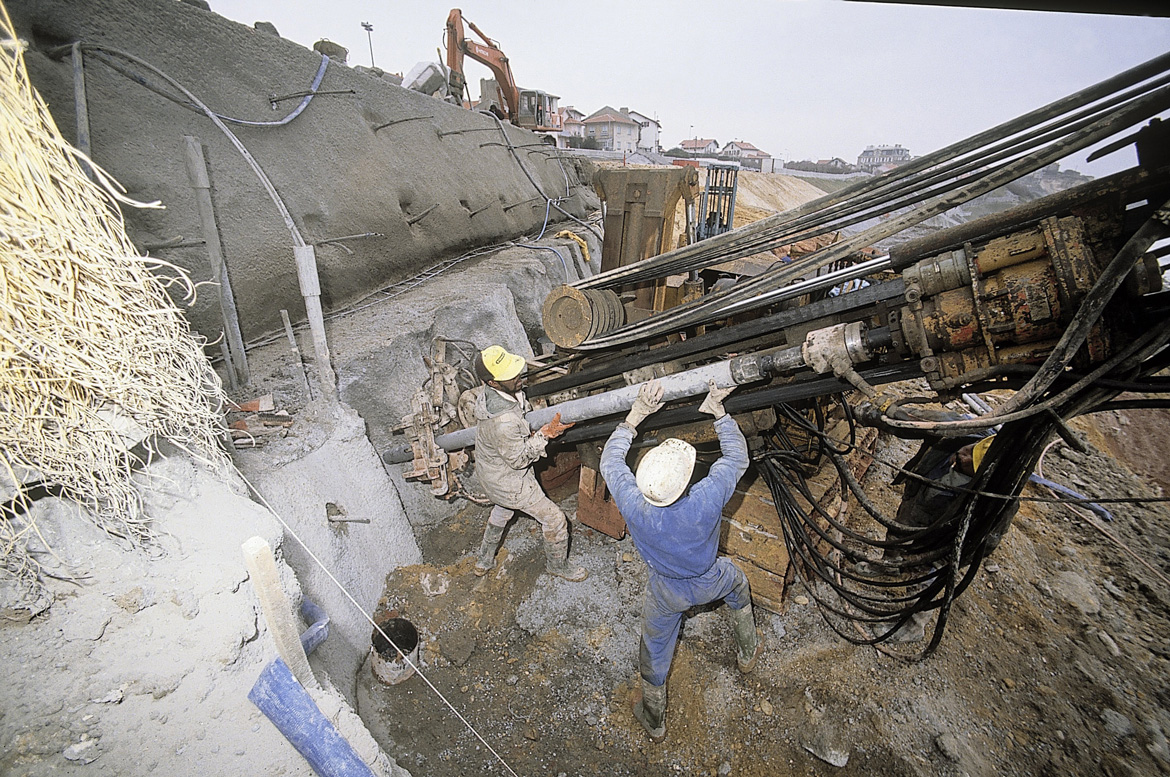 Stabilisation of cliffs to protect the soil (Biarritz, Pyrénées-Atlantiques, 1991).
© BRGM - Urbain de Cayeux
Two supervising ministries
In this context, restructuring was undertaken, the main lines of which had been approved by the Board of Directors at the end of 1992: the institution would henceforth carry out scientific research and provide a public service while commercial and mining activities would be handled by specialised subsidiaries. Marking this new clarity of focus, the decree of 1st July 1998 formalised BRGM's status as a research institution by placing it under the joint supervision of the Ministries of research and industry.
After the establishment, in 1987, of a Directorate of Soil and Sub-surface Services (4S) dedicated to engineering for water resources, the environment, infrastructures and geotechnics, a further step was taken in separating commercial and public service activities with the creation, on 21 December 1993, of the Antea subsidiary, wholly owned by BRGM. Engineering and consulting activities were transferred to this new entity, which also inherited the 400 engineers, technicians and administrative staff of the 4S department. Ten years later, all of Antea's shares were sold to a private group.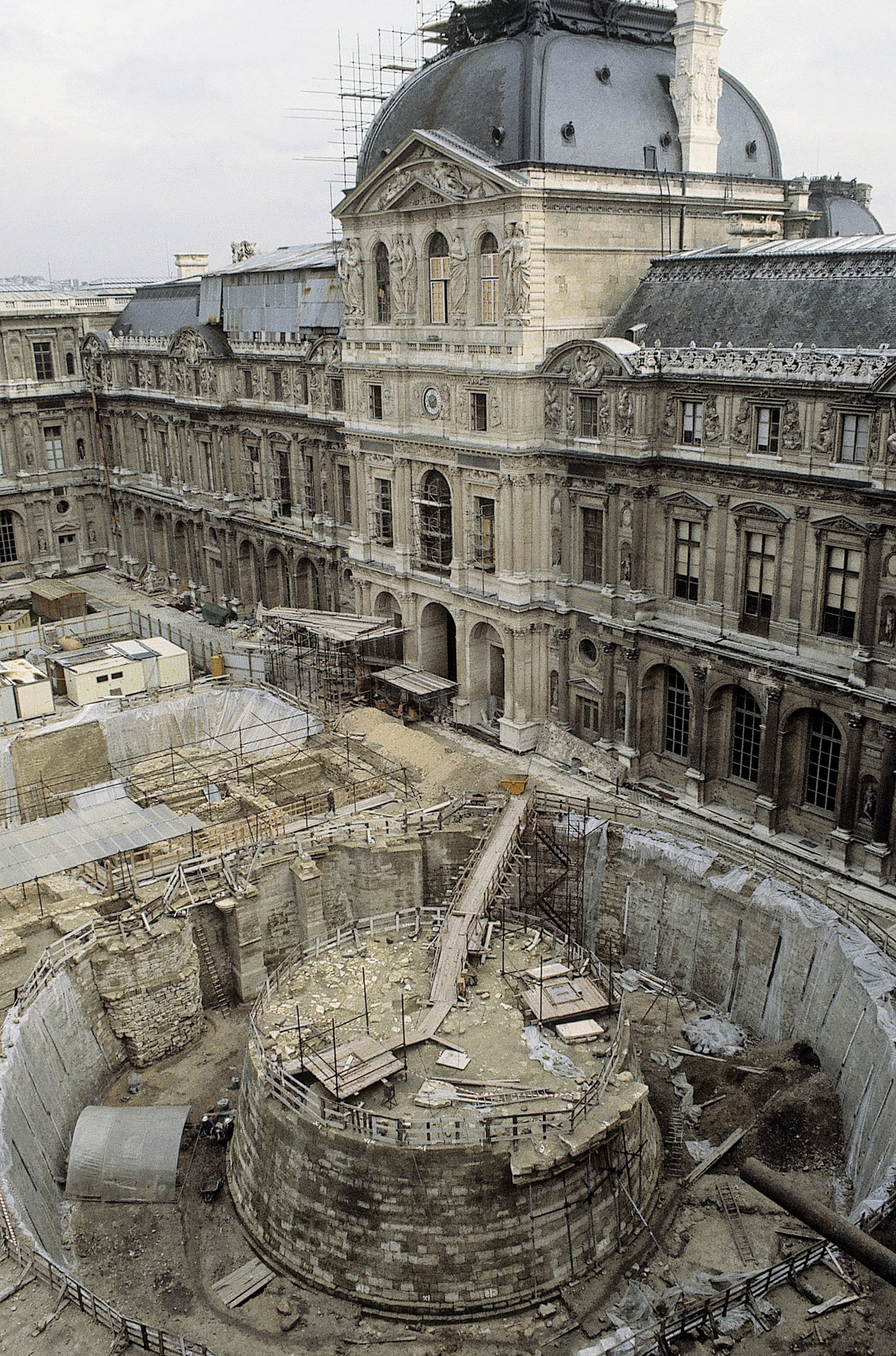 The Grand Louvre construction site (Paris, France).
© BRGM
The end of an era
Reorganisation in the mining sector led to the creation in September 1994 of LaSource Compagnie minière, a 60% owned subsidiary belonging to the Australian mining company Normandy – Australia's largest gold producer – with a 40% share for BRGM. In 1999, however, due to a lack of financing and after disagreements between the two groups and their partners, LaSource was, however, liquidated. This event marked the end of the great era of BRGM's mining activity.