Launch of the GéoRisques website
The GéoRisques website created by BRGM was put online in 2014. This site is intended to meet the need for access to information on natural hazards and technological risks, and for its use and dissemination. In 2019, 2.5 million users accessed the GéoRisques platform.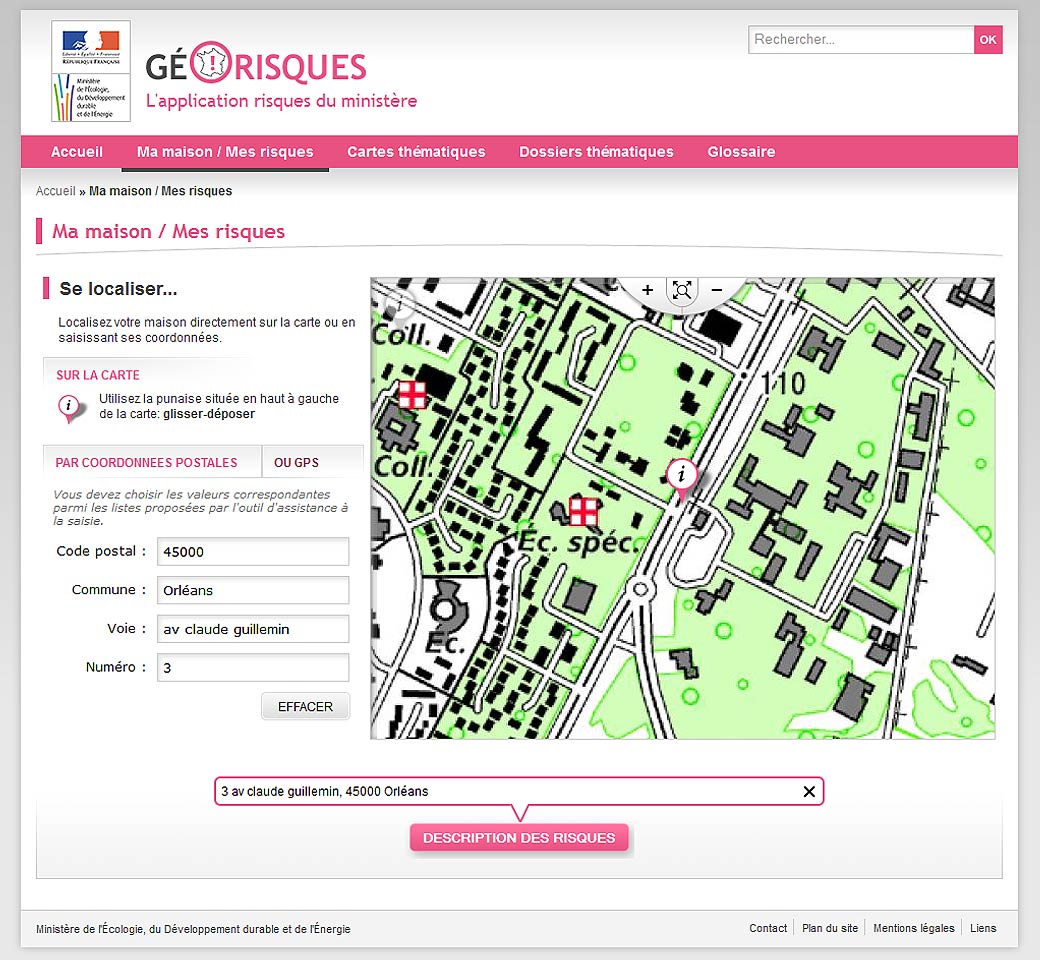 Home page of the public portal GéoRisques.
Inaugurated on 10 July 2014 by the Ministry of Ecology, GéoRisques, a global information portal on risks in France, was produced and is kept up to date by BRGM. The website offers as 'open data', a set of data and services to meet the strong societal demand for data and information on natural hazards and technological risks. In 2019, more than 2.5 million Internet users consulted maps, reports and thematic files on topics as diverse as flooding, ground movements, Seveso facilities, earthquakes, etc.
An essential platform with information on risks 
One of the platform's flagship products is the "My House / My Risks" report, which allows users to get information on risks which is relevant to the context of their living environment. Over the years, GéoRisques has thus become an essential tool for real estate transactions, enabling future buyers/tenants to benefit from comprehensive information on the surrounding risks.
GéoRisques will continue to integrate more themes, and is intended to cover all risk-related subjects, from risk inventories to the dissemination of preventive information.
It will be upgraded in the years to come to take user feedback into account, on a regular basis, in order to offer more targeted services for particular user communities and to continue improving data quality.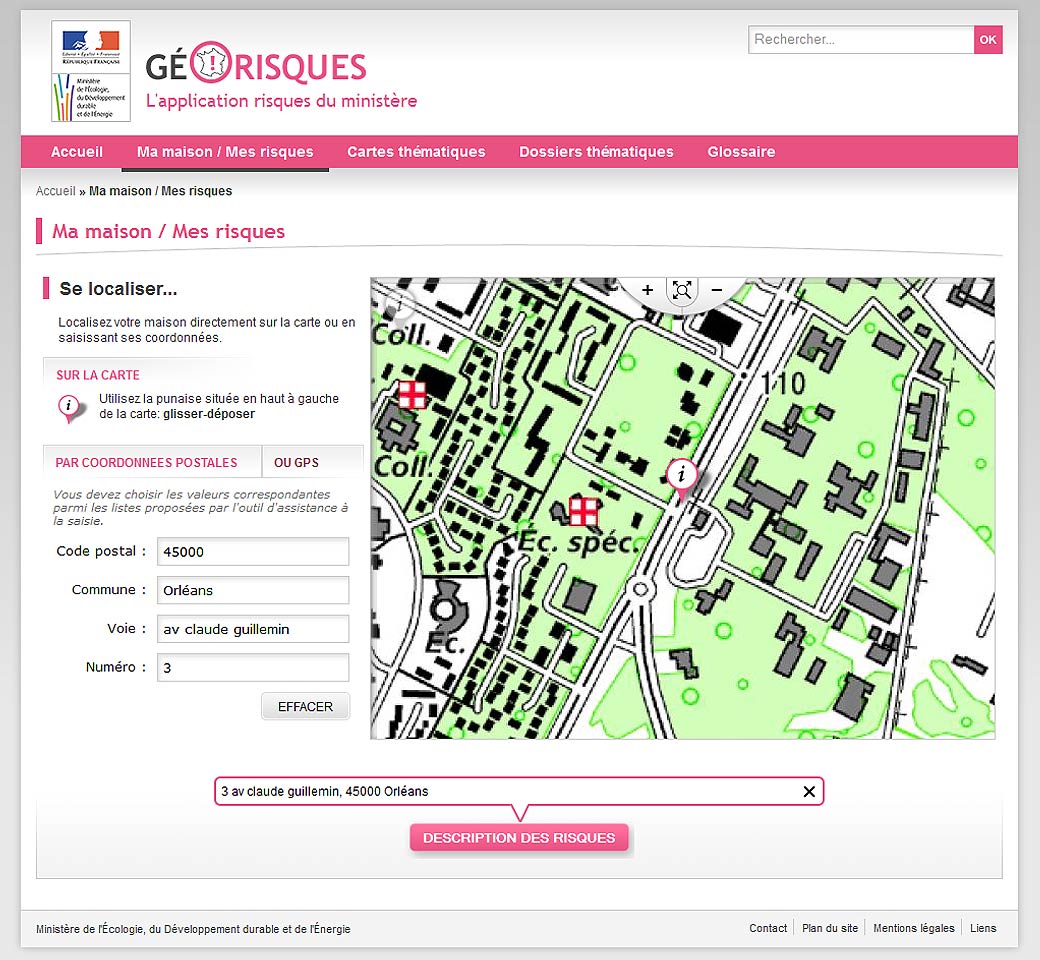 Interface of the "My House / My Risks" service on the GéoRisques portal.
© BRGM
Back to the chapter