The year of quality certification for BRGM
BRGM sets great store on quality in all its undertakings. In 2004, it was awarded its first ISO 9001 standard for its Quality management system (QMS). This certification is a guarantee to its customers and partners that its projects can be relied upon. In 2012, it obtained the Environmental management system (EMS) certification. These two ISO standards have since been renewed.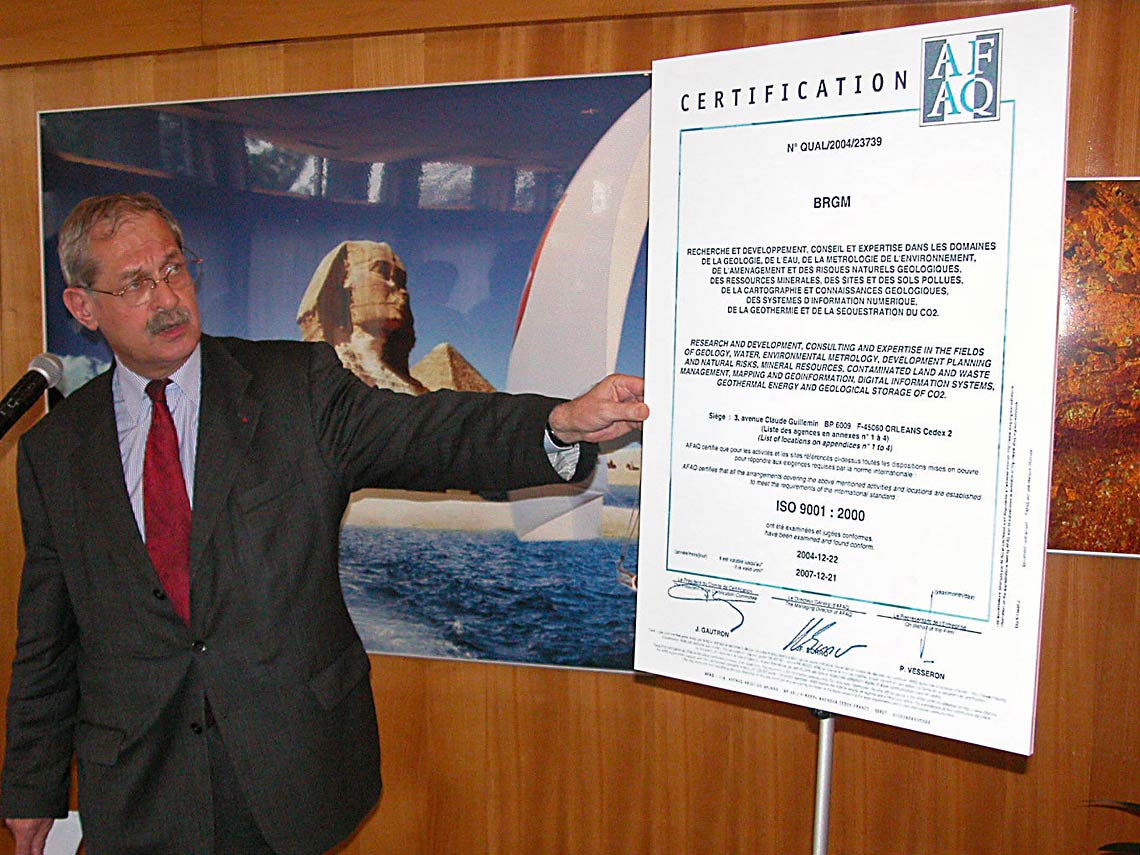 Official awarding of the ISO 9001 certificate (quality certification) to President P. Vesseron on behalf of BRGM on 21 March 2005 (Orléans).
As part of its 2001-2004 objectives contract with the French government, BRGM set itself the goal of obtaining ISO 9001 version 2000 quality certification. The objective was achieved on 22 December 2004 thanks to the work carried out under the leadership of the Quality Delegation and all staff as part of the Quality management system (QMS). The award of this certification by the AFAQ (Association Française de l'Assurance Qualité) covers all the institute's activities, both national and international, carried out at the Orléans Centre or in one of its 29 decentralised branches.
The certification covers all BRGM activities, namely: Research & Development, consulting and expert appraisals in the fields of geology, water, environmental metrology, mineral resources, etc. The certification provides a guarantee to the institution's clients and partners (public or private) that its projects are conducted according to a well-structured and reliable methodology, whether for a research project, a development project or even a response to a request for expert appraisals. 
For BRGM the satisfaction of its customers and partners is thus a priority.
The certification, acquired in 2004, was renewed once again in 2016, for a period of 3 years.
BRGM obtains a new certification
In 2012, BRGM obtained ISO 14001 "Environmental Management Systems" certification. This certification covers all its research, consulting, expertise and project management activities.
The successful renewal of its certification is obviously due to the day-to-day commitment of BRGM's workforce, which ensures the satisfaction of its clients and partners with its services and activities.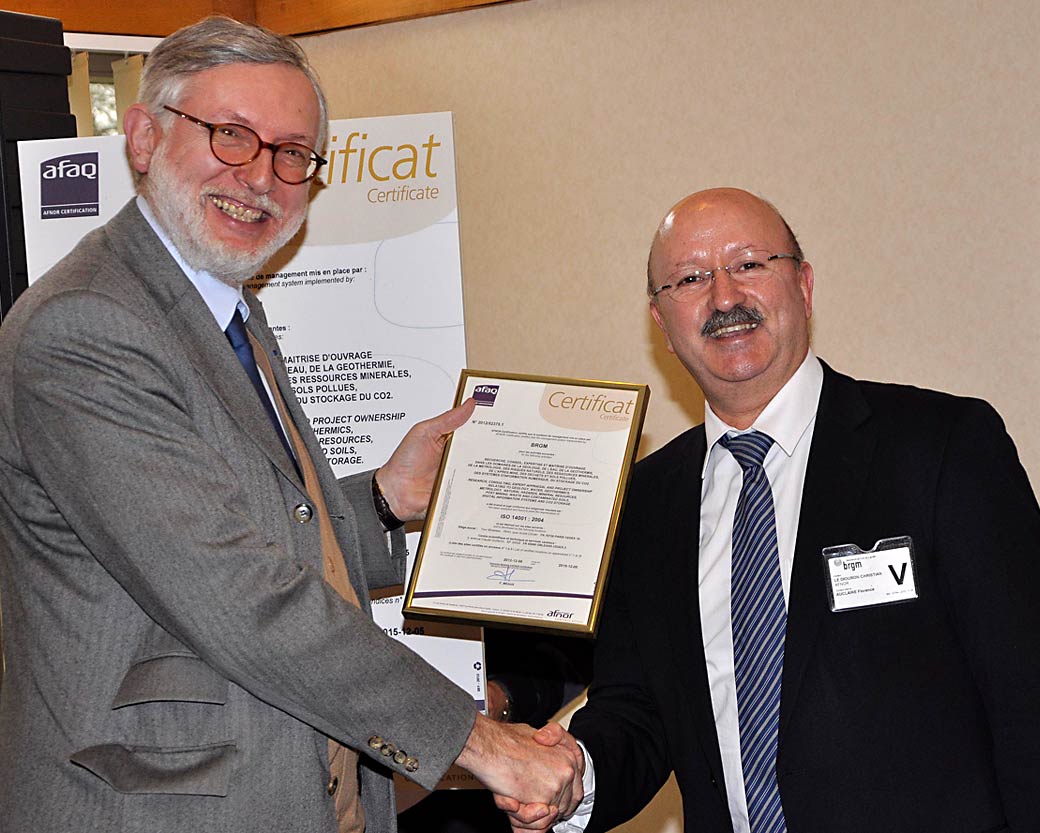 Official awarding of the AFNOR ISO 14001 certificate to President J.-F. Rocchi for BRGM's 'environmental management system' in 2013, covering all of its activities and its 33 branches (Orléans).
© BRGM - Patrick Desbordes
Back to the chapter