The BRGM and the treasure of Yanacocha
It was the detection of a lead-silver anomaly that sent a BRGM geologist following in the footsteps of 16th century Spanish gold miners in Peru. Centuries later, the gold was brought to light once more. Numerous drilling campaigns came in the wake of that discovery, and mining soon began. Yanacocha is now said to be one of the finest mines in the world, and the deposit is one of the largest anywhere.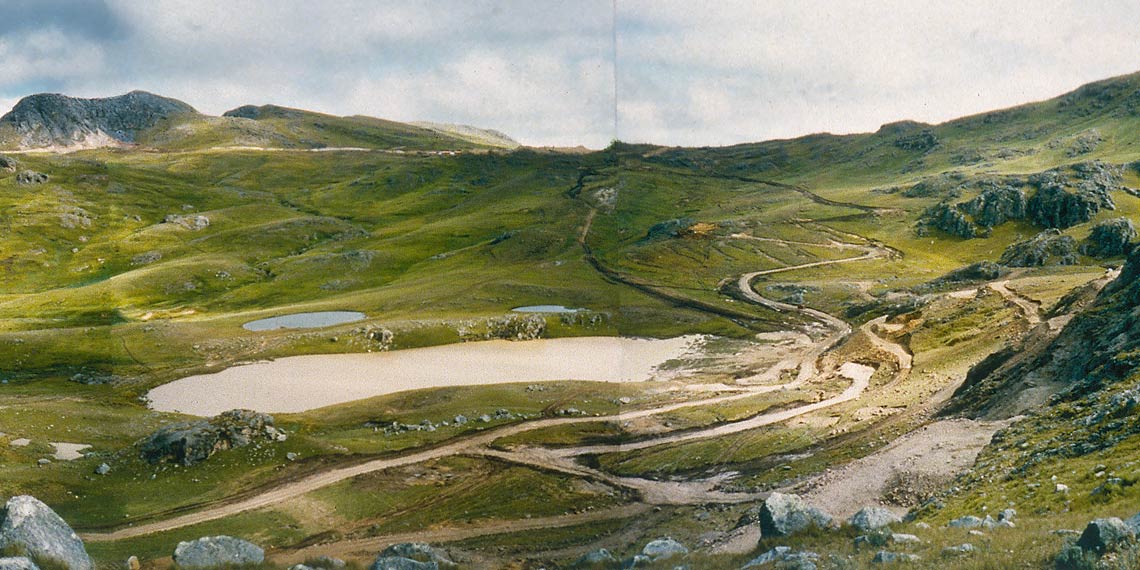 The Yanacocha site before mining began.
It was known from studies by the geographer A. Raimondi dating back to the 1850s that Spaniards had been mining gold at Yanacocha in Peru as early as the 16th century. In 1981, intrigued by a slight lead-silver anomaly detected from Raimondi's writings, a BRGM geologist set off on the trail of the Spaniards who had "voyaged to conquer the fabulous metal forged in the distant mines of Cipango".* And at Yanacocha, he found gold!
Yanacocha's mineral wealth 
In 1984, a Peruvian mining company, Buenaventura, and Newmont, an American company, joined in the venture.  As successive geochemical and core sampling campaigns located the deposit with increasing accuracy, the mineral occurrence model was refined and extraction goals could be defined. Mining began in August 1993. Although the gold reserves were estimated at 40 tonnes at the time, the BRGM disengaged from the project in 1994-1995. The mine went on to produce 826 tonnes of gold from 1993 to 2007, and its reserves are now estimated at almost 1 000 tonnes plus 10 000 tonnes of silver.
Located at an altitude of some 4000 m in the Peruvian Andes, the Yanacocha deposit is one of the highest in the world. It is the largest gold mine in South America and in Peru, producing 44% of the total for the country. Although the ore has a low metal content (0.7 to 2 g/t), the sheer size of the deposit, the simplicity of ore extraction and processing and the low operating costs make Yanacocha one of the finest mines in the world. The ore is processed directly by heap leaching in vast pits holding a total volume of more than 500 000 m3.
* From "Les Conquérants", by the 19th century French poet José-Maria de Heredia.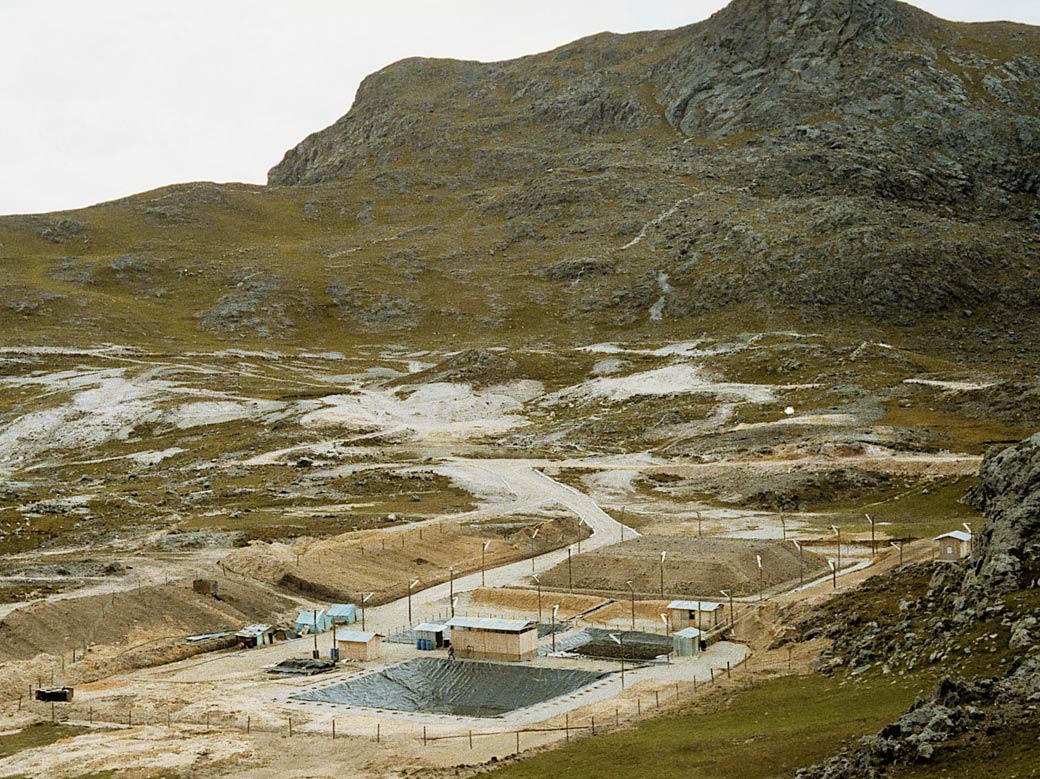 The Yanacocha gold mine in 1991 (Peru).
© BRGM
Back to the chapter