The BRGM and mining
Mining is historically one of the main activities of the BRGM, which, by 1978, had become one of the world's foremost mineral prospecting organisations. With the creation of Coframines, the BRGM grouped its mine holdings into a single enterprise that began work on several new mining projects. These were halted prematurely due to mounting instability on several fronts, with falling gold prices and difficult social, political and operating conditions.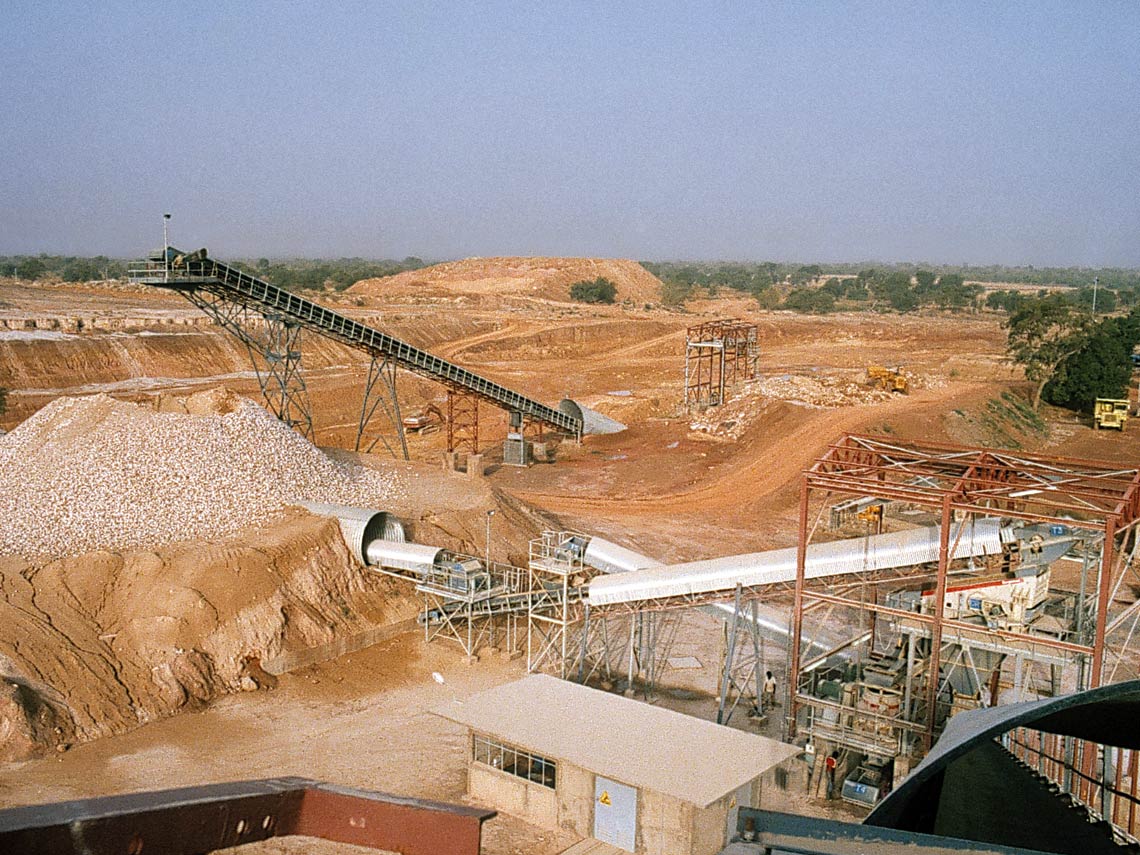 Crushing, Poura gold mine (Burkina Faso, 1986).
By the late 1980s, however, with its mineral prospecting activities increasing significantly, the BRGM had become one of the world's foremost exploration agencies. In 1977, downstream from the operational sector, it was authorised to establish an investment and mining agency, Coframines. This was followed by the acquisition of Cofremmi and the creation of the CIDEM international mining development company in 1980.
From 1976, having acquired holdings in Cofremmi, the BRGM took on nickel prospecting in New Caledonia. The creation of Coframines enabled the BRGM, supported by shareholders such as the BNP, Société générale, Cogema and Total, to group all its mineral holdings into a single entity. 
Coframines: short-duration projects. 
Several sites were soon operational: gold at Poura in Burkina Faso, tin at Kania in what was then Zaïre, copper at Neves Corvo in Portugal, gold at Salsigne in southern France. Unfortunately, all of these projects ended prematurely due to a catastrophic social and political situation in Poura, extreme operating difficulties in Kania, lack of funding at Neves Corvo and falling gold prices, among other factors, at Salsigne. The Salsigne mine had to go into liquidation, which resulted in a government decision to sell off all BRGM mining activities to the private sector.
Early in the 1990s, the BRGM was ordered to transfer all its mining assets to a foreign private company. In 1994, the LaSource mining company was formed as a joint subsidiary of Australia's leading gold mining company, Normandy, which acquired a 60% share, while the BRGM acquired 40%.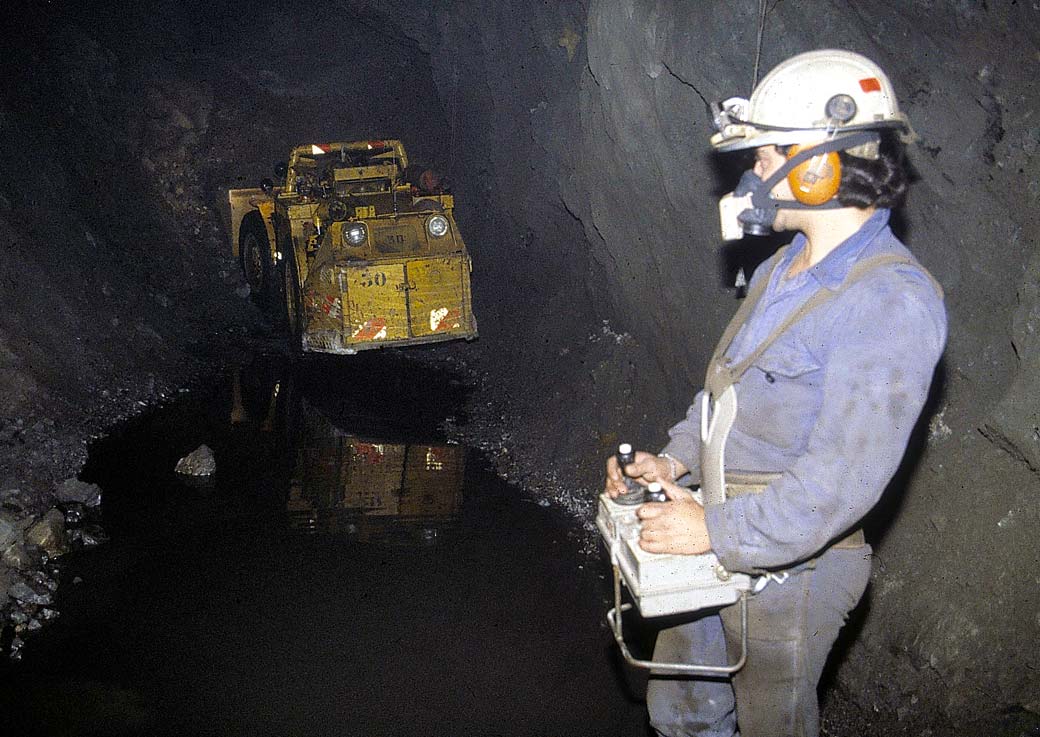 Gold mining in a gallery: a radio-controlled loader in the Salsigne mine (Aude, 1990).
© BRGM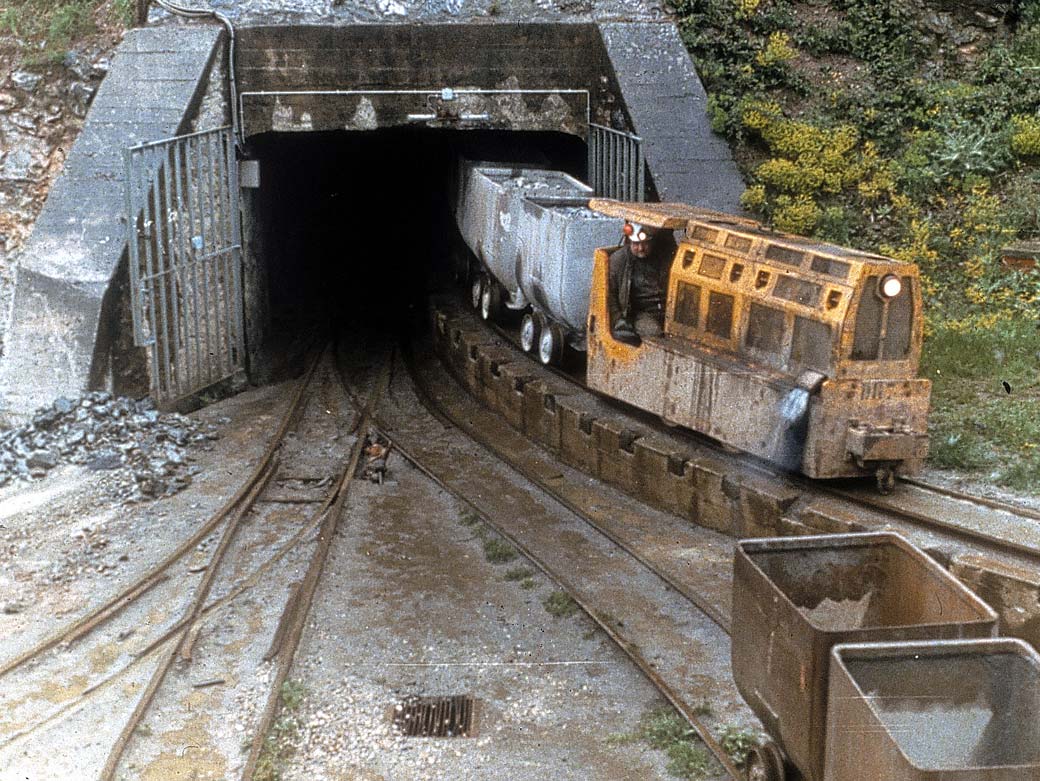 Evacuation by railcars of ore mined in galleries at the Salsigne gold mine (Aude, 1990).
© BRGM
Back to the chapter