Geology and the voyage of La Pérouse
It is thanks to André Noesmoen and to geology that we know that the 1785 La Pérouse expedition had been successful. André Noesmoen is a geological engineer who was recruited by the BUMIFOM in 1950. His 40-year career took him to many far-away places. Here, André tells us about the singular geological epilogue to a 200 year-old mystery.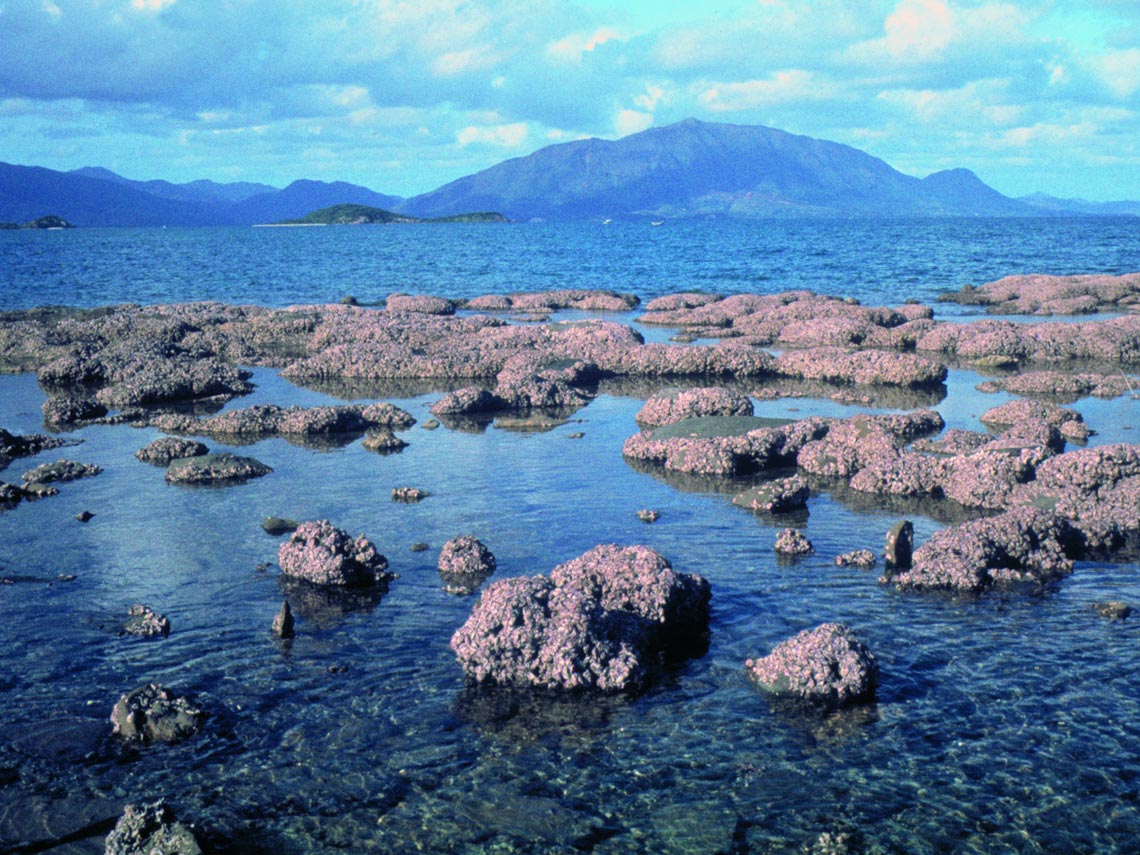 The fringing reef around the Bay of Nouméa (1985).
"In 1785, on the orders of Louis XVI, La Pérouse set sail for the Pacific on a voyage of discovery. After sailing around the American coasts and to various islands, he landed in Australia's Botany Bay in 1788. There, he gave a British captain his last message reporting on his mission. Continuing his voyage to explore the western coast of New Caledonia, he and his two ships, Astrolabe and La Boussole, vanished without a trace. Rear Admiral Bruny d'Entrecasteaux led a rescue mission that searched in vain, only finding a few traces in New Caledonia: a memorial near Balade to Huon de Kermadec, one of La Pérouse's captains.  Huon de Kermadec was buried at sea, in a tomb that was probably on a sandy islet and which I saw under water in 1958, covered with a marble slab.
The mystery of the expedition's disappearance was unexplained until 1826: during a storm, both of his ships were wrecked on the Vanikoro reef in the Solomon Islands.  The two wrecks were eventually located in 1950. Divers were able to salvage various artefacts including ship's anchors, personal belongings and samples - mainly pebbles and stones - collected during the voyage.
But a mystery remained: before the shipwreck, had La Pérouse succeeded in his last mission of exploring the western coast of New Caledonia? Some jadeite axe heads were reported among the objects collected, but they vanished in Port-Vila, leaving the matter in doubt.
In 1966, I was contacted by Admiral De Brossard, who was the director of the Maritime Museum at the time and  had written several books on the history of Polynesia and La Pérouse. I had met him a few years earlier when he was in office in New Caledonia.
He had given me a number of pebbles that divers had collected near the wrecks on the Vanikoro reef, asking me to find out if they could have come from a particular area of New Caledonia. The pebbles were of a shale similar to that I had observed in the north of the island. I sent them to Jean-Jacques Espirat in Nouméa, whose studies for his thesis included the geological formations in the north of the island.  He identified the pebbles as typical of the shale with pumpellyite found along New Caledonia's coastline, especially around the bay of Népoui.
Geology had thus brought conclusive proof that La Pérouse did indeed land on New Caledonia and very probably on the western coast, as the expedition had intended."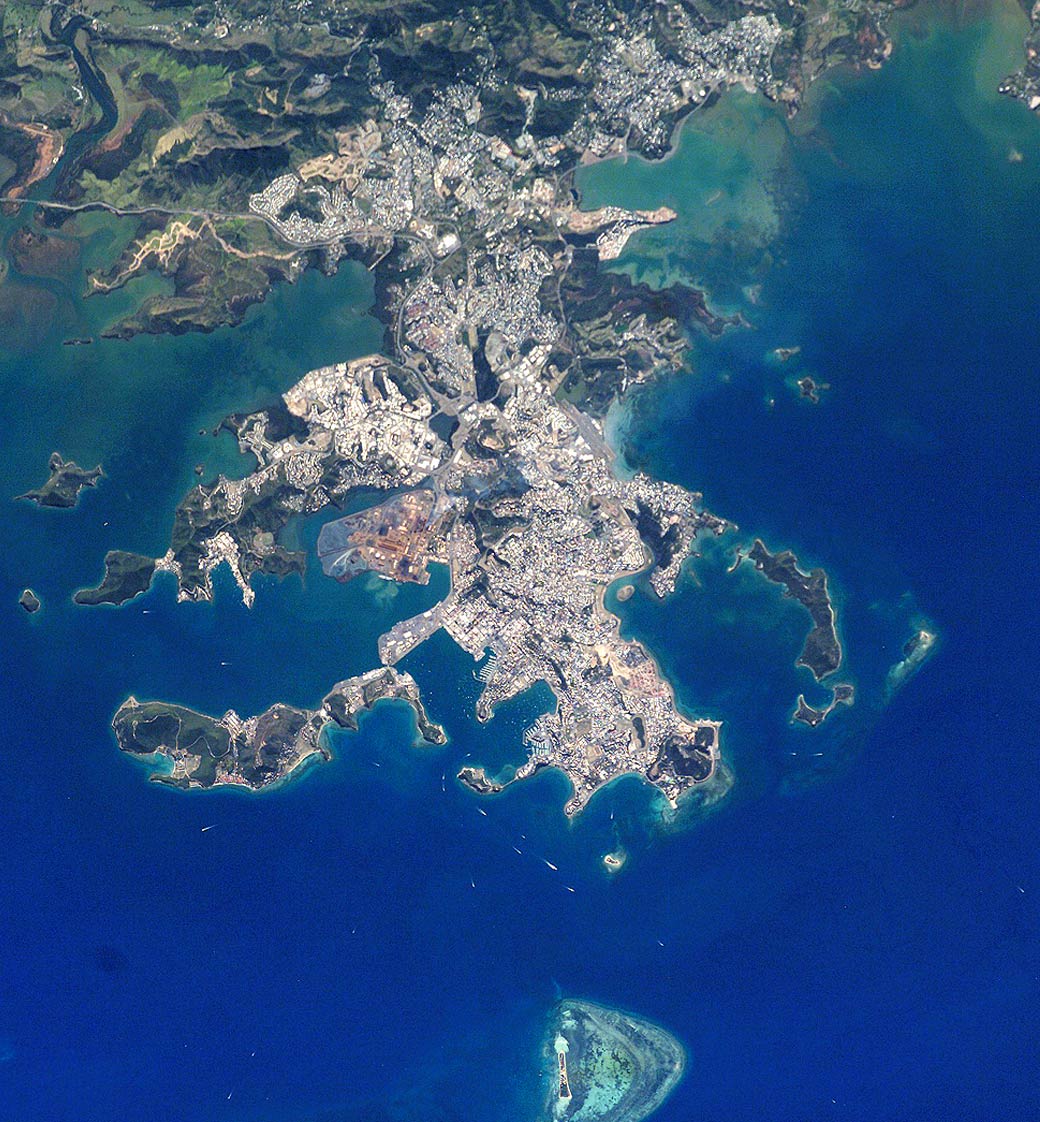 Satellite view of Nouméa, the capital of New-Caledonia.
© Nasa
Back to the chapter