First BRGM contract with Saudi Arabia
The BRGM's competences were quickly recognised and soon applied in international contracts. In 1964, the BRGM signed its first contract with Saudi Arabia.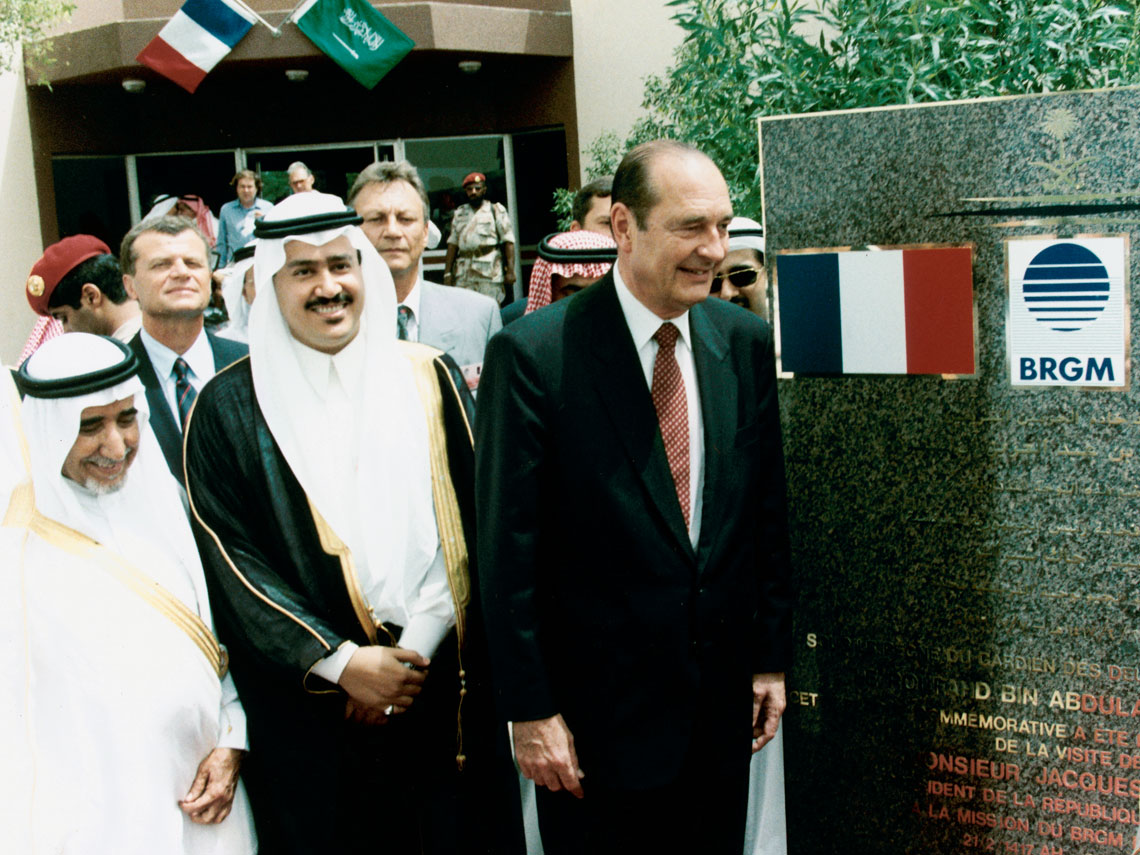 Jacques Chirac visits Saudi Arabia in 1996.
BRGM teams continued to apply their expertise for geological and mineral prospecting programmes under international contracts. The need to develop BRGM activities internationally soon became apparent, partly to fulfil itsoverseas technical assistance mission, and partly to remedy a budget crisis in 1962 to 1964. This was the context in which a contract for mineral reconnaissance work was signed with the Saudi ministry for petroleum and mineral resources.
"The Saudi Contract"
The agreement signed in 1964 was the first in a long series. It launched various missions in Saudi Arabia, such as the Saq project in 1981. The "Saudi Contract", which is still the largest ever signed in the BRGM's history, endured for more than 40 years.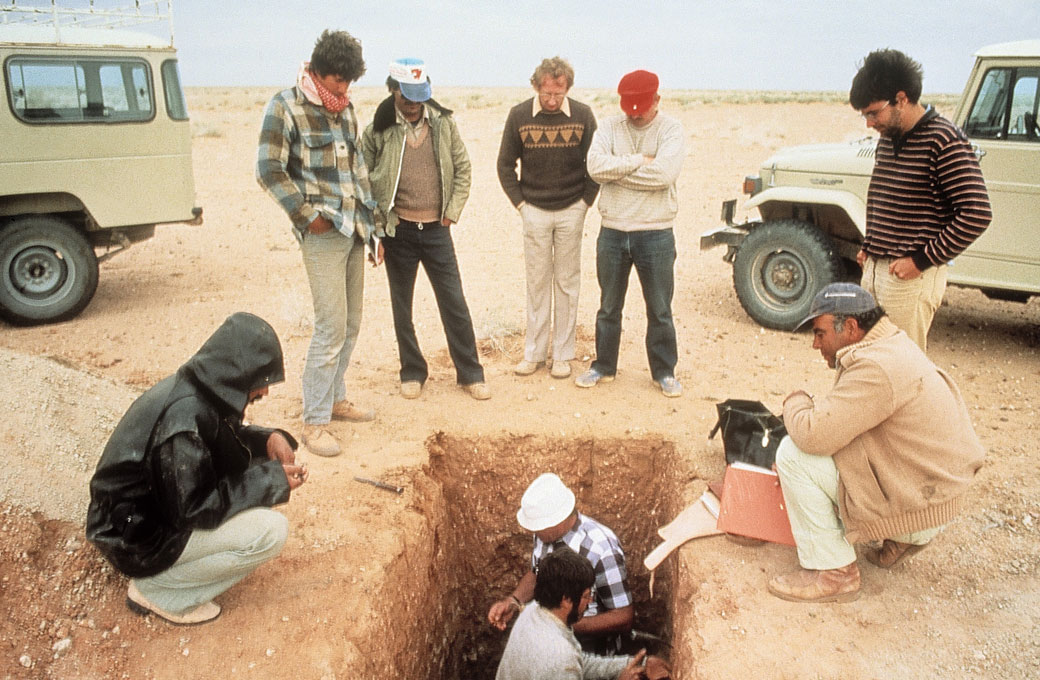 Digging a trench for a soil study (around 1980).
© BRGM
Back to the chapter